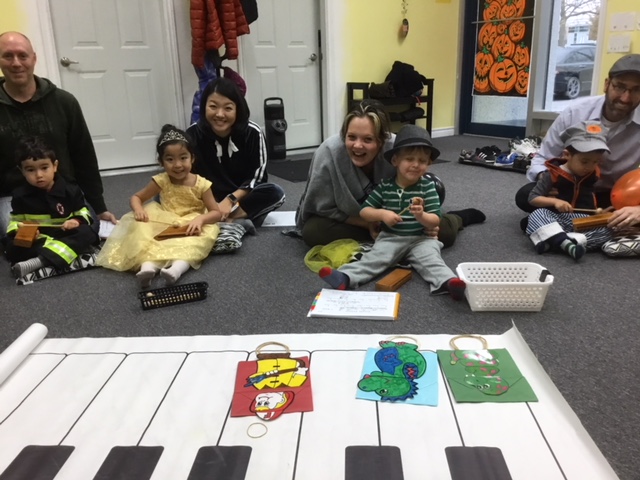 Music for Young Children简称MYC是为3岁半至9岁的儿童提供钢琴和音乐课程。网站:www.myc.com
每周一小时的课程,一班有6个孩子。我们用有趣的方式呈现音乐,让孩子们乐在其中。在保持趣味性的同时,我们的课堂井井有条,让孩子们能够有效利用时间掌握最多的技巧。针对这个年龄段孩子的特征,我们使用多种道具,如木偶、游戏、打击乐器、活动、故事、书籍以及玩具等使孩子们保持积极的学习状态。
Music for Young Children在全球拥有900多名教师和24,000多名学生。 在Richmond Hill,East / Markham West的几个中心,负责老师是Liz Couture女士,ARCT,MYCC(英语)。 她在MYC教学15年,有500多名学生。 她友善,耐心,有趣,但对父母和孩子有高的期望,要求最少每周5天的练习。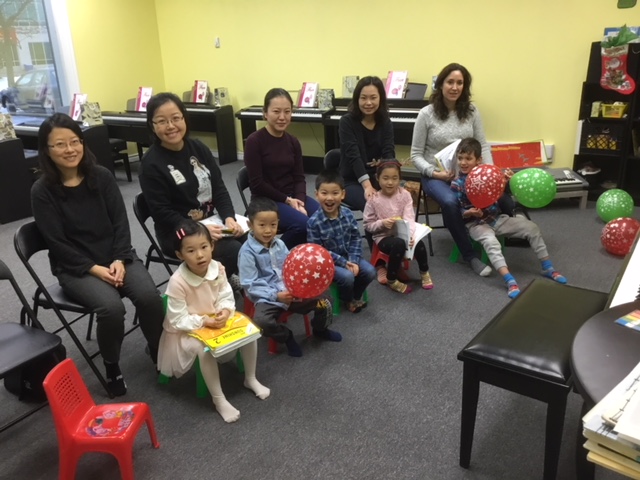 Piano and Music classes with parent and child, for children age 3 1/2 to 9 years old. It is a well established and popular program called "Music for Young Children" or MYC. Website is at www.myc.com
Weekly one hour lessons with class size of approximately 6 children. Interesting method of presenting music. The children enjoy the lessons and are not bored. Much structure and discipline but fun and highly effective learning by the children. Puppets, games, percussion instruments, movement activities, story and books, and toys to make it visually and physically exciting.
Music for Young Children has over 900 teachers and more than 24,000 students worldwide. In Richmond Hill,East/Markham West, the teacher is Ms. Liz Couture, ARCT, MYCC (English-speaking). She has been teaching the MYC program for 15 years and has had over 500 students. She is kind, patient, and fun, but has high expectations from parents and children, and 5 days per week practice minimum is required.
课程 • 活动介绍 Programs & Activities
The MYC program teaches children to: MTC兴趣班教孩子以下内容:
-learn to play the piano and read the music on the page. 学习弹钢琴并阅读页面上的音符
-write and speak the Italian music terms. 意大利音乐术语的读和写
-listen to stories about master composers'history, and compose simple songs. 聆听有关作曲家历史的故事,并编写简单的歌曲
-sing songs to teach us the concepts music concepts, to help us remember them. 通过歌曲教我们音乐概念,帮助我们记住它们
-move in interesting ways to the music, using props like streamers and scarves.
将有趣的道具带进音乐,比如飘带和围巾
-do rhythm using drums and percussion instruments to prepare for orchestra skills.使用鼓和打击乐器为节奏为乐团的技巧做好准备
-listen in special ways to improve music memory.以特殊方式提高音乐记忆力
-practice performing skills in mini-recitals.在小型独奏会上进行表演
First year students begin their introduction to the piano in the MYC program levels as follows:
第一年学生开始在MYC兴趣班钢琴水平介绍,具体如下
Age 3 1/2 and 4 year olds are the Sunshine 1 Level 3岁半和4岁的孩子是Sunshine1级
Age 5 and 6 year olds are the Sunbeams 1 Level 5岁和6岁的孩子是Sunbeams1级
Age 7, 8, and 9 are the Moonbeams 1 Level 年龄7,8和9是Sunshine1级
The full MYC program is 3 to 5 years and the students graduate at the Grade 1 Royal Conservatory of Music Piano as well as Grade 5 Royal Conservatory of Music Theory examination level.
完整的MYC课程为3至5年,学生毕业在一级皇家音乐钢琴学院以及五年级皇家音乐学院音乐理论考试水平。
Lesson fees are approximately $25-30 per lesson with registration fee between $140 and $190 for materials. The details of the policy and fees are available at the teacher webpage at www.myc.com/teacher/ecouture
课程费用大约为每节课25-30元,材料费用在140元至190元之间含注册费。有关政策和费用的详细信息,请访问教师网页www.myc.com/teacher/ecouture
Good value because it includes singing and theory and special events as well as piano.
因为它包括歌唱,理论和特殊活动以及钢琴,所以物有所值。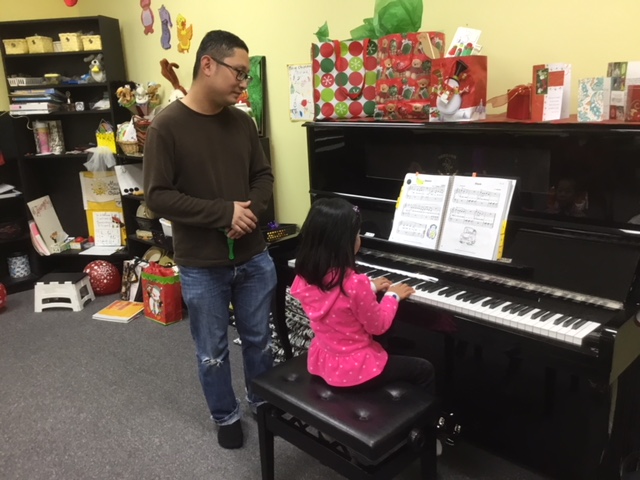 地址:The Pearl Piano Hall Studio
15 Sims Crescent, Unit 1B
Beaver Creek Business Park
Between 16th Avenue and Leslie Street and Highway7 and East Beaver Creek
联系方式: LizCouture@hotmail.com ;Facebook:MYCwithMsLiz
Do I need to get a "real piano"? 我需要有一台真正的钢琴吗?
What happens if we are away from the lesson? 如果我们不上课了会发生什么?
How much do we need to practice every day? 我们每天需要练习多久?
How old should my child be when starting to learn the piano? 我的孩子应该几岁开始学习钢琴?
What will my child be able to play by the end of the year of piano study? 学习钢琴到一年后,我的孩子将能达到什么水平?
备注:四月将举办与老师的见面会。请提前预约,联系方式: LizCouture@hotmail.com ;Facebook:MYCwithMsLiz
在见面会上会回答以上家长提出的所有问题,你一定不想错过
Note: INFORMATION SESSIONS to MEET THE TEACHER are available in APRIL. RSVP required. Contact LizCouture@hotmail.com
All questions from all parents will be answered at these presentations! You will like it!
See also the Facebook page: MYCwithMsLiz
(Music for Young Children Richmond Hill/Markham)