Kidzwhiz is the best playground for students aged 6 to 12 to discover the magic of technology! We offer programs in Lego robotics, computer animation, game design, Android app development, Minecraft, computer programming, web development, and more! We run weekly programs, March Break and Summer Camps, and birthday parties. We also participate in the First Lego League competition.
Kidzwhiz是給6至12歲學生的高科技遊樂場!我們提供樂高機器人,電腦動畫,遊戲設計,Android應用程序開發,Minecraft (我的世界),電腦編程,網站開發等方面的課程!我們提供每週課程,寒假教育營,暑假夏令營和生日派對。我們也有組隊參加First Lego League比賽。
Learning Outcome:
Campers will be introduced to a variety of technologies, and discover what best fits their interests. Campers will be able to develop their skills in each topic through lessons and projects, while improving their critical and logical thinking.
學生將被介紹各種科技,並發現最適合自己興趣的技術。學生能夠通過課程和項目發展他們在每個主題中的技能,同時增強他們的批判性思維和邏輯思維。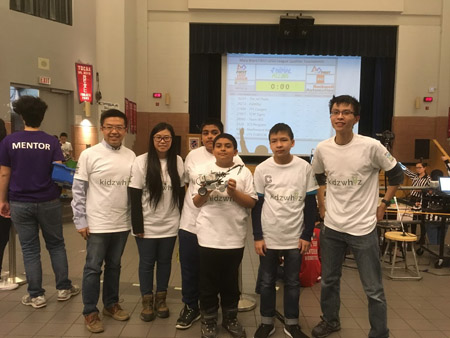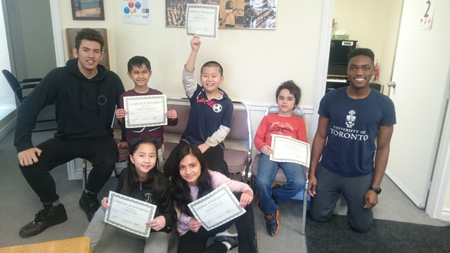 课程 • 活动介绍 Programs & Activities
Program Highlight/Course Description:
Each camp lasts for one week and is packed with fun activities. Campers will learn and work with different technology each day, which may include animation, app development, robotics, computer programming, web development, game development, and more! Campers will explore concepts in the morning through guided lessons, and put their skills to the test in the afternoon by completing mini projects and challenges. Other fun games and activities are included throughout the day to keep the campers engaged and active.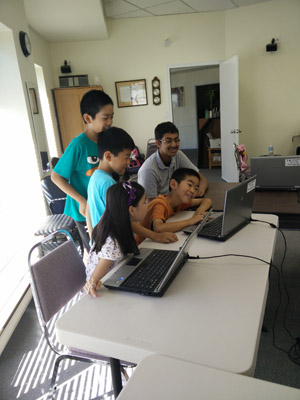 Each week of camp is a different theme, so campers can enroll for multiple weeks and hone their skills by working on projects specific to the week's theme. Our current themes include: Animal Planet, Space Adventures, and Superheroes.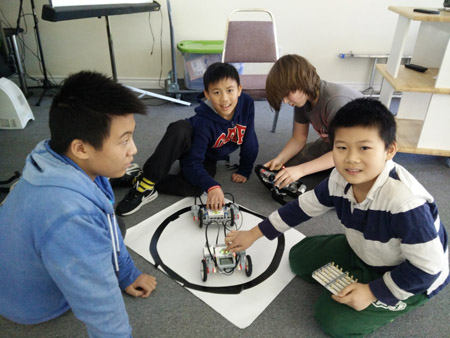 每個夏令營持續一周,充滿趣味活動。學生們每天都會學習和使用不同的技術,其中包括動畫製作,應用程序開發,機器人技術,計算機編程,網頁開發,遊戲開發等等!學生們將在早上通過導師指導課程探索概念,下午通過完成小型項目和挑戰而將他們的技能進行測試。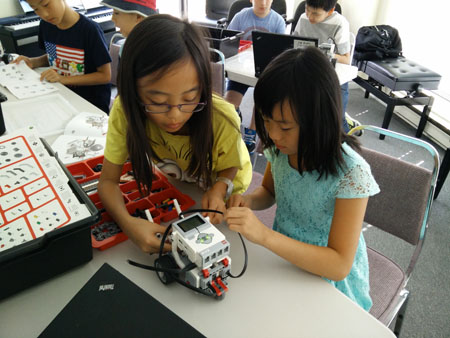 夏令營每週有不同的主題。學生們可以通過參與多週主題的特定項目來磨練他們的多方面技能。我們每週的主題包括:動物世界,太空冒險和超級英雄。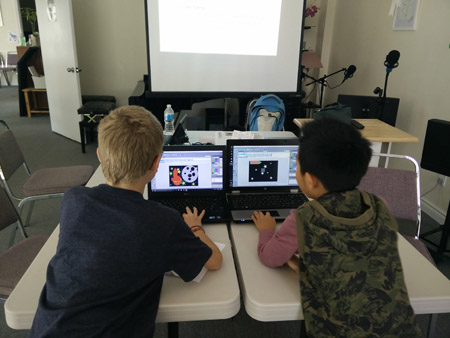 还未录入数据…敬请期待!